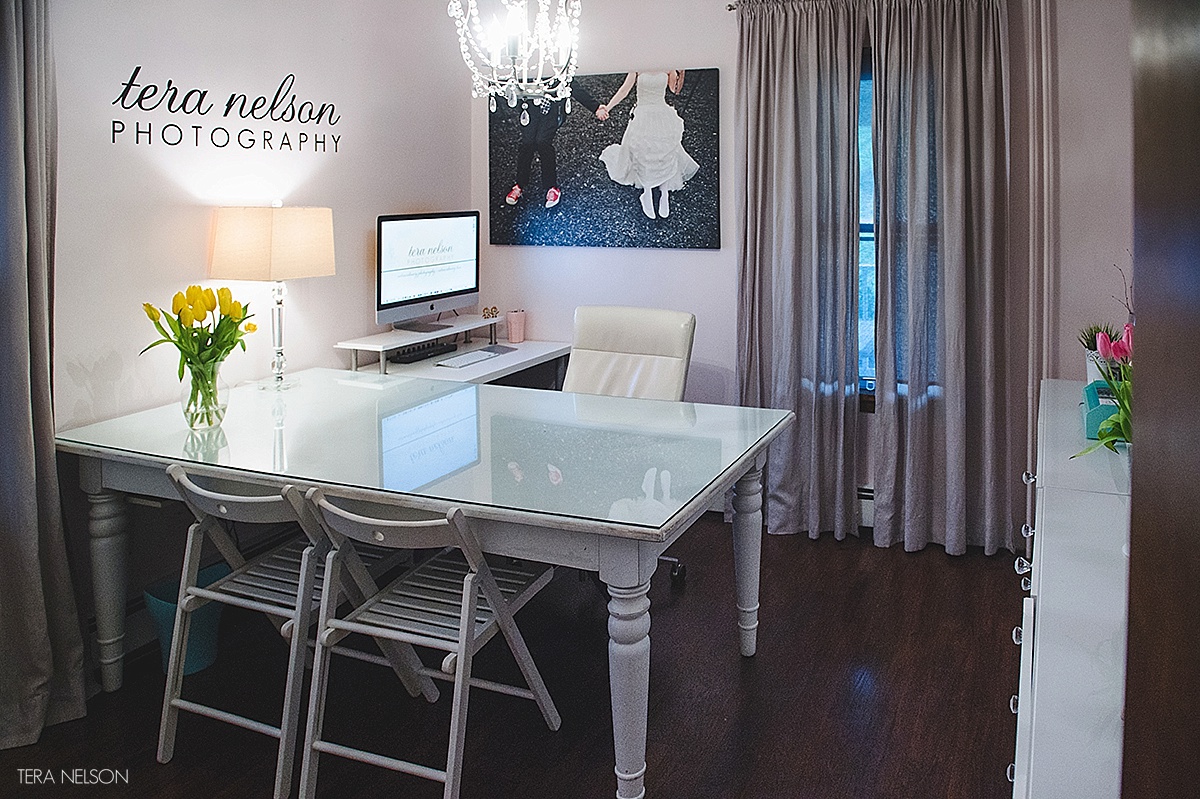 Ever wonder where the behind the scenes magic happens? It's right here in this studio! This is where I will be planning your photography, answering your questions and processing your sessions. It's home sweet home and I love this space. Conveniently located between State College and Altoona, it serves as the perfect home base for an "in the field" based business.
I thoroughly enjoy receiving emails from my brides as they chose their wedding gown, pick bridesmaids dresses and decide on their floral bouquets. Contact me as much as you like with updates on your planning process! I work hard to get to know my clients before their wedding day and your planning photos are yet another way I get ready to tell your love story.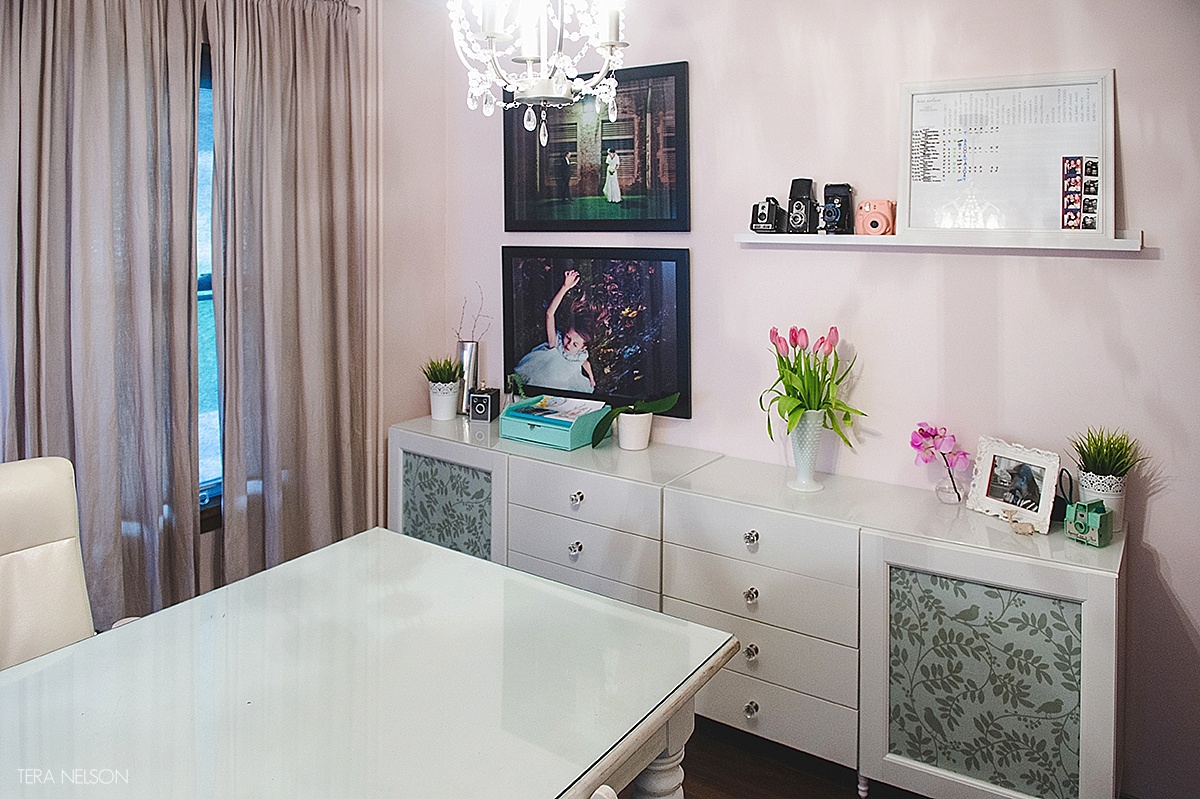 Check out my sweet organization board on the wall. This is one of the ways that I keep track of booked weddings and where I am in the process of delivering your final products. On the table underneath is a photo of me at 15 with my first camera!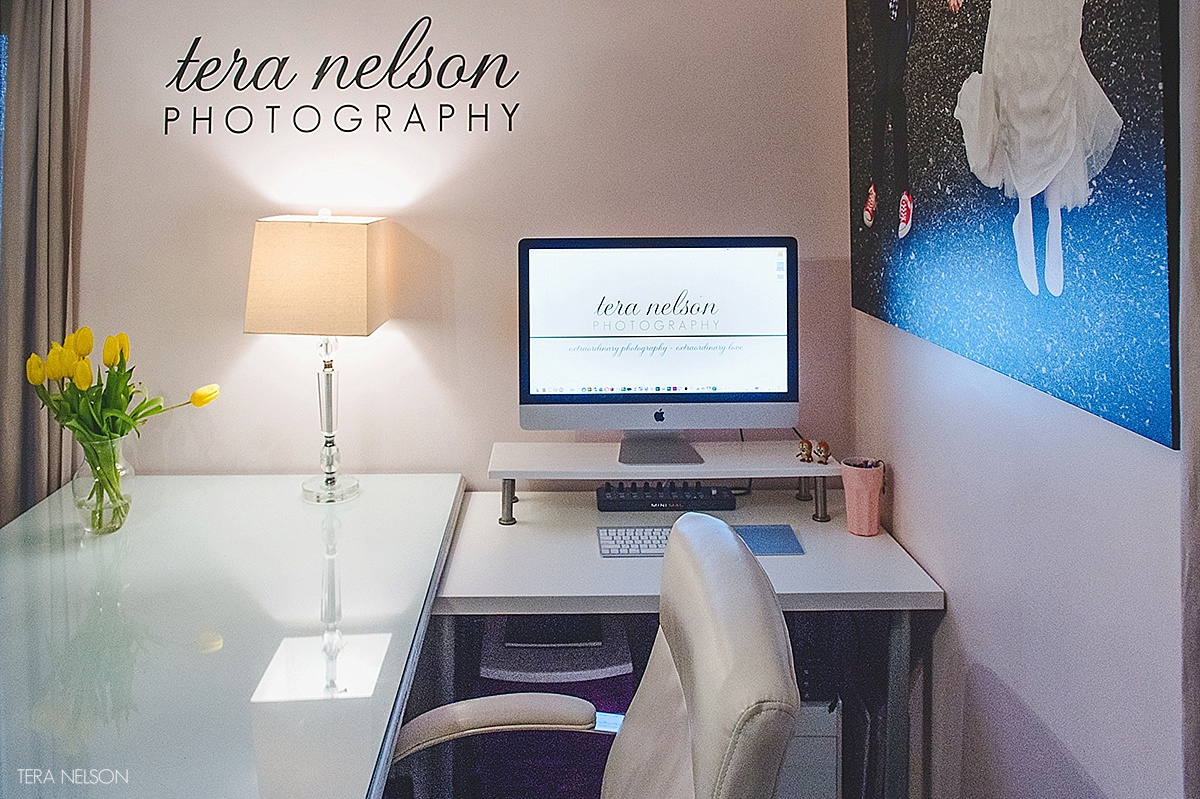 The gorgeous wooden table that is the centerpiece of this space has a wonderful story. I found it in the middle of Soho while on a bus trip to New York City. I fell in love and knew that it had to be mine. Not only is it incredible, but it is from Shabby Chic which was one of my favorite inspirational companies from my early interior design days. The other people on the trip with me said I should buy it and place it down the center of the bus for the ride home. That sounded a bit to crazy, even for me, so I sadly left it in the shop.
That evening, my husband called Shabby Chic and purchased it over the phone. The next weekend, we traveled back to New York City along with my best friend in the middle of the night. We rolled into an empty Soho around 5am and parked directly in front of the store. When the shop opened, we recruited help from some strong men who happened to be passing by to load it into our van. We spent the rest of the day enjoying the city and then drove it back to State College that night. My best friend and I still laugh about the time we hauled a giant table out of the middle of NYC!