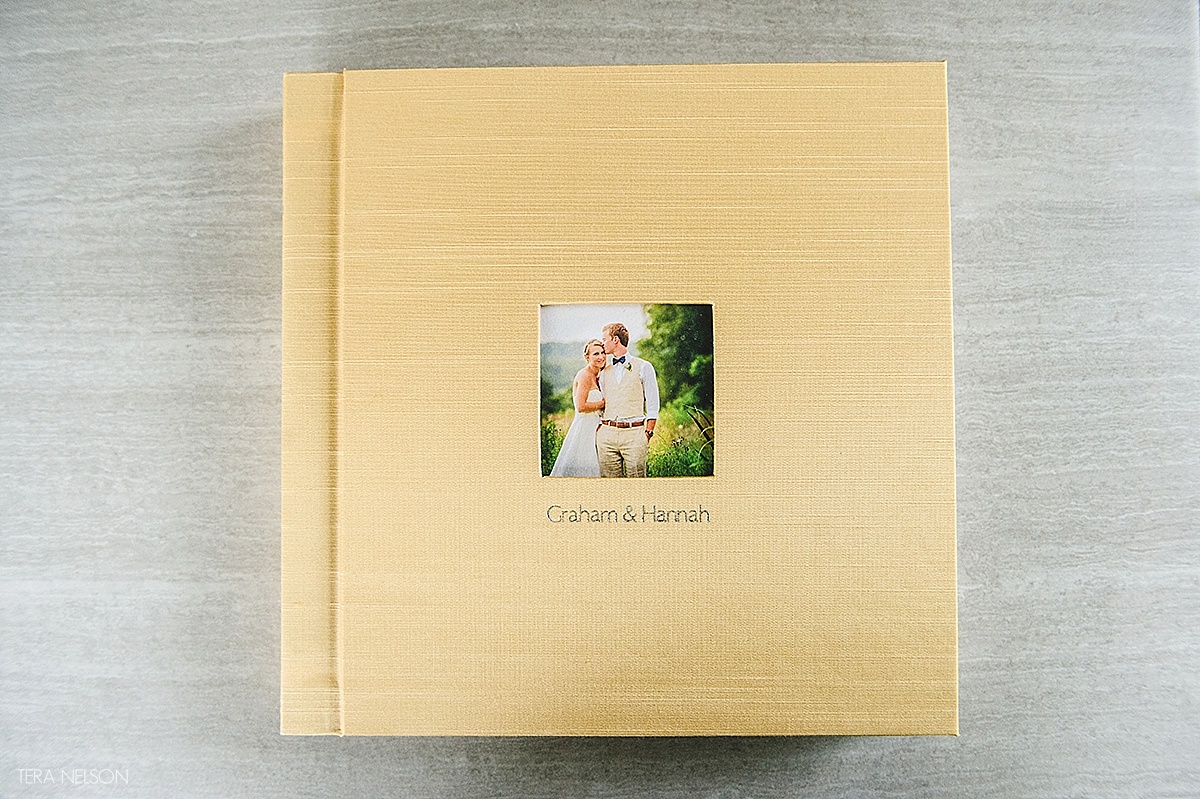 Your first family heirloom!
Besides my boxed dress and wedding shoes, the only lasting physical item Steve and I have from our wedding day (besides each other) is our album. After 15 years of marriage, I can attest that it has become more and more precious to us over time. Our children love to look through it, my daughter enjoys seeing Mommy "as a princess" and it also contains priceless photos of people we love who are no longer with us. We get it out every year on our anniversary to look through as a family.
Many brides who had the best intentions of printing their photos themselves will write after their wedding and ask me to design an album for them. After seeing a friend or family member's wedding album, they realize what they are missing. An album is also the perfect way to share your wedding with others, as I design them to tell your story simply and beautifully.
If you haven't already investing in and Heirloom Album of your own, you can always come back and order one. I'm not a photography studio that pushes product sales at all. However, these albums are important not just for my couples to have … but for their grandchildren to enjoy as well.
Bookmaking and binding is one of my hobbies, so I know what to look for when I see a hand bound book. Steve and I visited multiple album companies – in person – when I first started offering albums because we wanted to see how they were made and understand the entire process. That said, we are very confident that you will absolutely love our line of albums!
Our Album Guide will help walk you through the ordering process and provides you with the full line of cover options ranging from silk to leather in a full array of gorgeous colors and textures. We will find the perfect cover to highlight your wedding photos.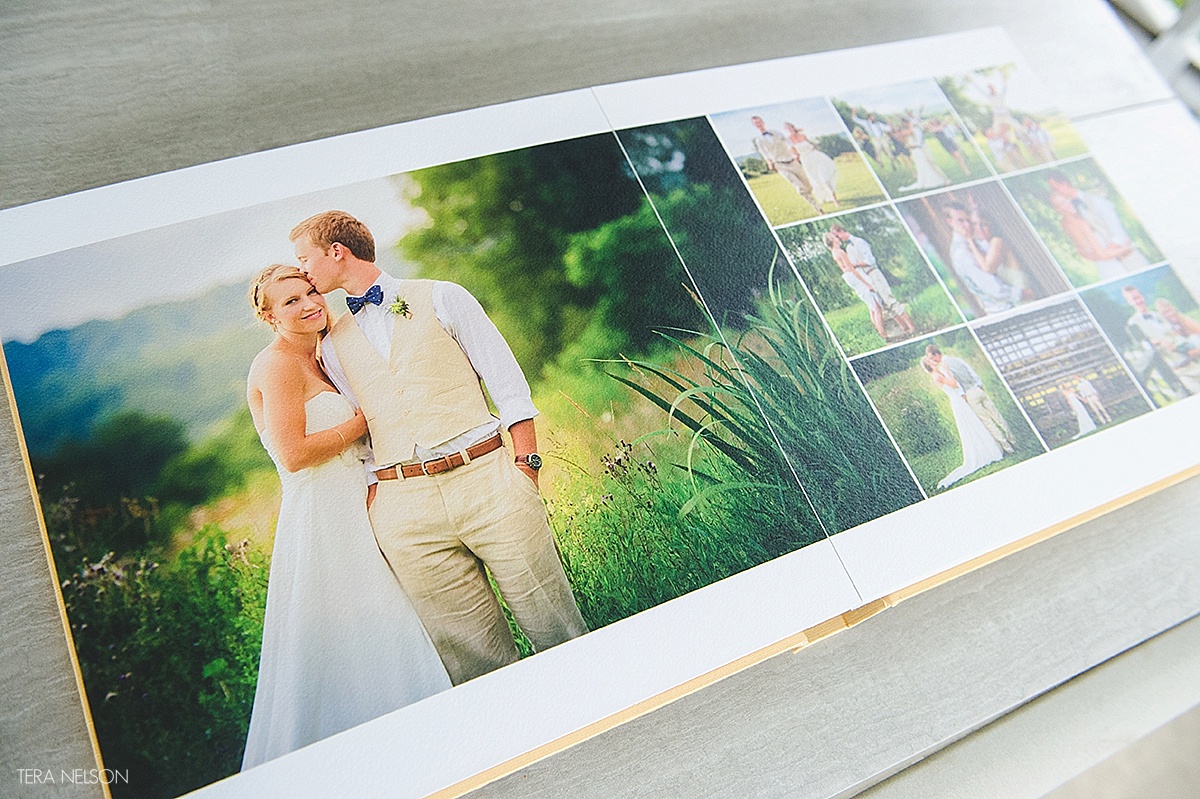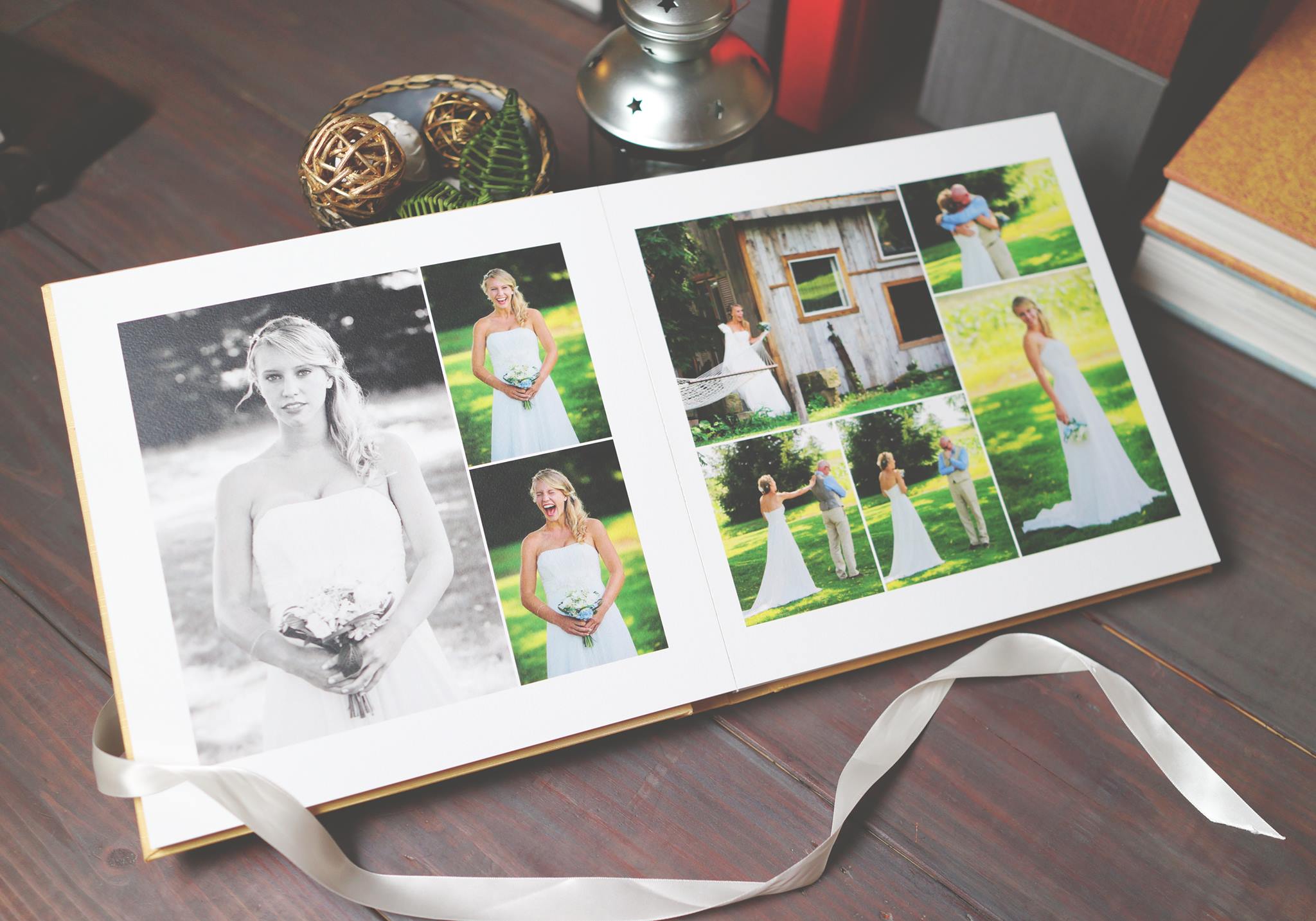 – This last image was taken by one of our binding companies and featured on their website! –
Hierloom Albums Featuring Fine Art Paper
This Hierloom album features a Japanese silk cover, inset cameo and Hannemule fine art paper mounted on a stiff substrate. This paper has a matte finish and a subtle watercolor texture. It's gorgeous! The pages are beautifully mounted for durability and to prevent warping year round.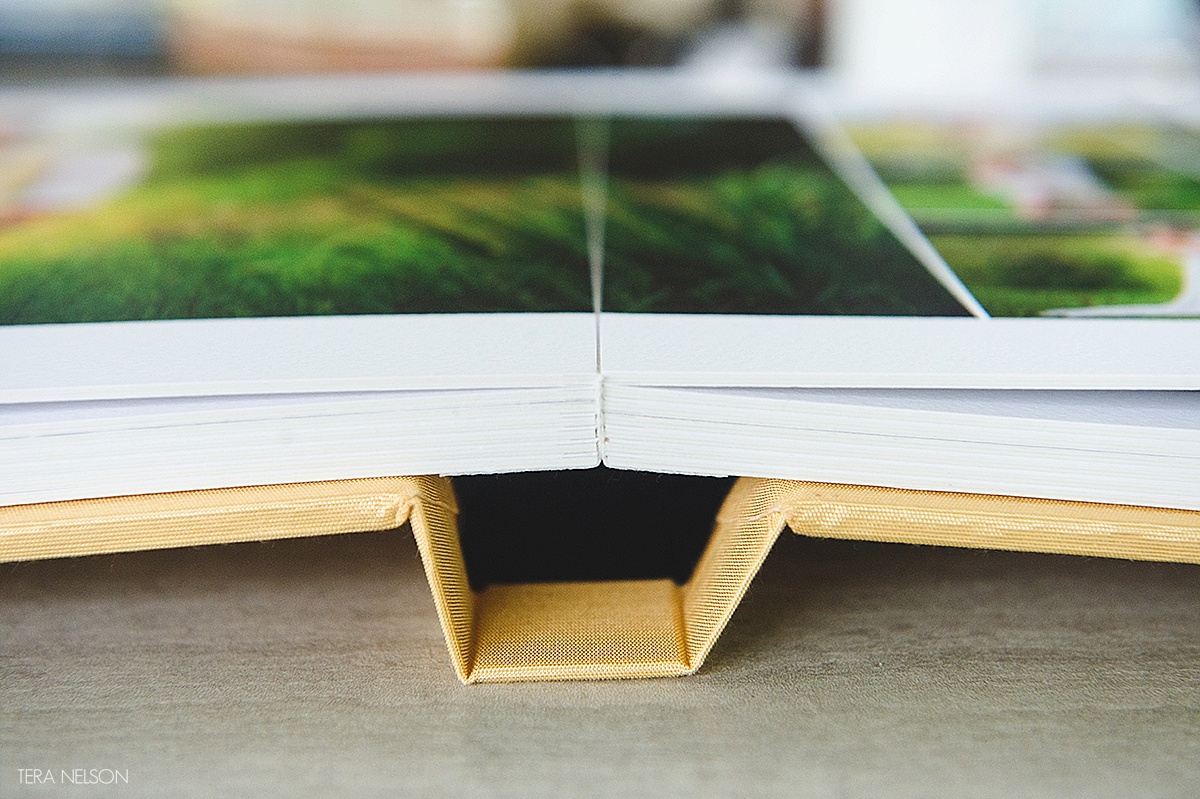 Hierloom Albums Featuring Photographic Paper
Shown in the Parent Gift Album size, this album features a Nubuck leather cover and the layouts are printed on photographic paper mounted on a stiff substrate. The paper is a photographic matte finish and provides a smooth layout transition. Again, the pages are mounted for durability and to prevent warping year round.